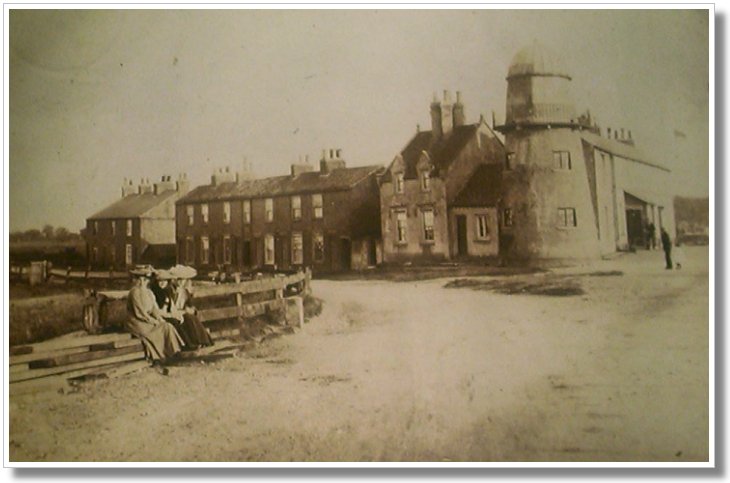 The ladies in this photo are sitting on the fence surrounding the grassed area where the Village Hall now stands.
All the cottages to the left of the lighthouse, apart from the one with the tall chimneys and dormer windows
and the single-storey one joining it to the lighthouse, have long since been demolished.
Extensions have been added to both the left-hand and right-hand cottage blocks in recent years.