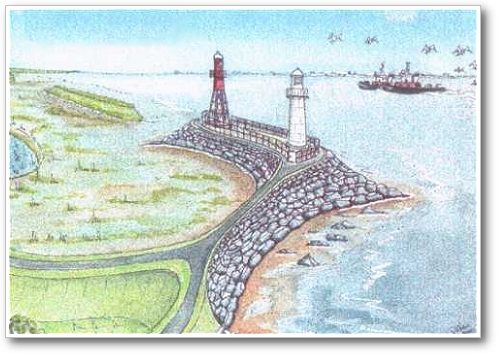 Artist's impression of what the Thorngumbald Clough lights are expected to look like
once the Managed Retreat of the Humber bank is completed (c. October 2002)
Painting by the Chairman of Paull Parish Council, Cllr. Graham Shaw © 2001.
For details of the Parish Councils' proposals, visit Paull Village Enhancement Scheme's website.