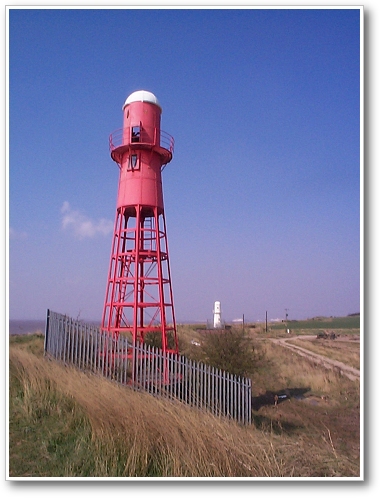 Thorngumbald Clough lights from the south, with the Humber to the left (west.)

The white (Low Light) lighthouse can be seen beyond the red lighthouse
(High Light), on the side of Thorngumbald Clough. The fencing is recent,
put up to protect the lights while work takes place on the embankment.