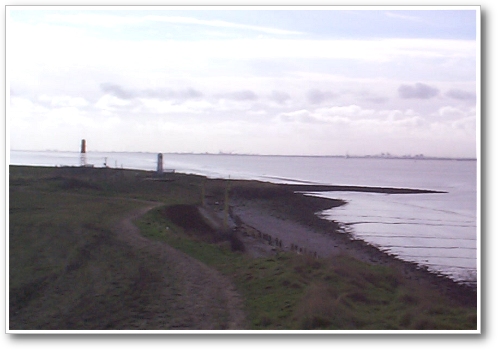 Distant view of the Thorngumbald Clough lights, taken from just south of Paull Battery (a.k.a. Fort Paull.)
The taller (red) lighthouse is the "High Light" and the shorter (white) one is the "Low Light."
The shingle spit to the right of the photo marks the point where Thorngumbald Clough empties
into the Humber estuary, and was constructed to prevent the Clough from silting up.